Since my teacher is only teaching cake icing for the last time, i kiasu-ly signed-up to attend.. he actually have baking classes in stages.. stage 1, stage 2, ... until Stage 5 and then lastly, cake icing.. but somehow, he will not be having cake icing classes anymore.. so i quickly signed up the last class.. but it's VERY far.. almost 41.5km away.. heh.. EM gladly become my "cake-daddy".. according to him, in US, the mommies called themselves "soccer-mom" cos hv to ferry their kids to and fro for their soccer practices.. and so, he said, he will be my "cake-daddy".. hee..
so i have Stage 3 on Sat noons and Cake Icing on sundays.. shack!! I did not start with Stage 1 not becoz i ya-ya.. but currently only have Stage 3 on saturdays.. :P
anyway, here's my 1st cake.. decorated using buttercream!!.. so fattening.. :P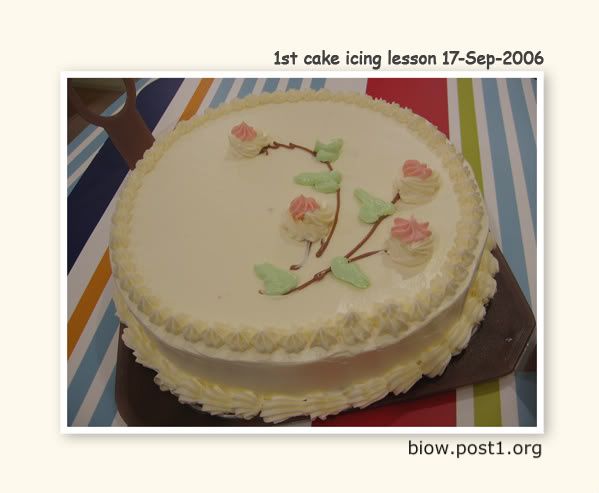 and for anyone interested.. can check this Bake Decorate Celebrate website
and for public service.. i converted my avi files to gif to show how my teacher pipe the deco.. my shell still sucks.. shall practice more.. heh.. don't ask me the names.. my teacher din't say.. we didn't ask..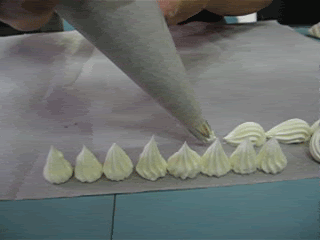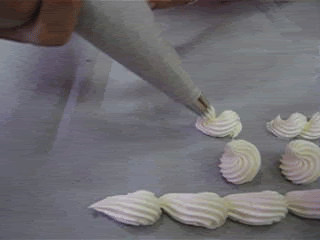 and this is the summary:

(2006-09-17 17:23:24 SGT)
[
chomp-chomp
]
Permalink
Comments [4]

---
Most popular blog postings in Biow's world:
Featured articles in Biow's world:
---