it's Wenn's turn today.. on this date last year was ken's ceremony.. compare the photos! i looked so bloated then.. kekeke.. and looks like i only have ONE and only ONE clothing for the whole of this year.. see all major event, i am wearing the same thing since CNY2006!! gosh!.. sigh.. anyway, let's take a look at today's pic..
near the entrance.. today is also singapore's 41st b'day.. hence, notice some flags on the flats

in the hall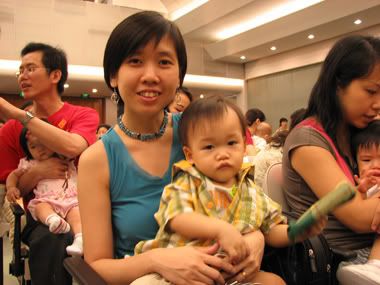 still in the hall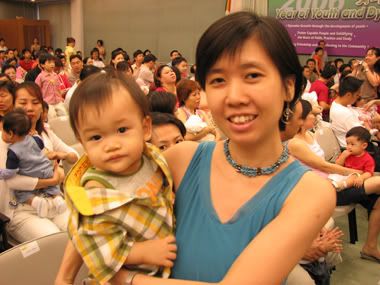 suck suck suck.. thumb sucking when bored

still bored?! assitant GD (general director) hanging the pouch containing the juzu beads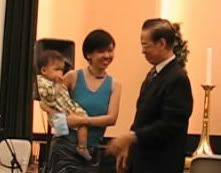 pose..

reunited with ken.. :)

going home..

wenn's cert and juzu beads..

(2006-08-09 19:21:34 SGT)
[
value creation (soka)
]
Permalink
Comments [2]

and since we are all at home today, decide to make this.. YUM.. taste just like outside.. heh.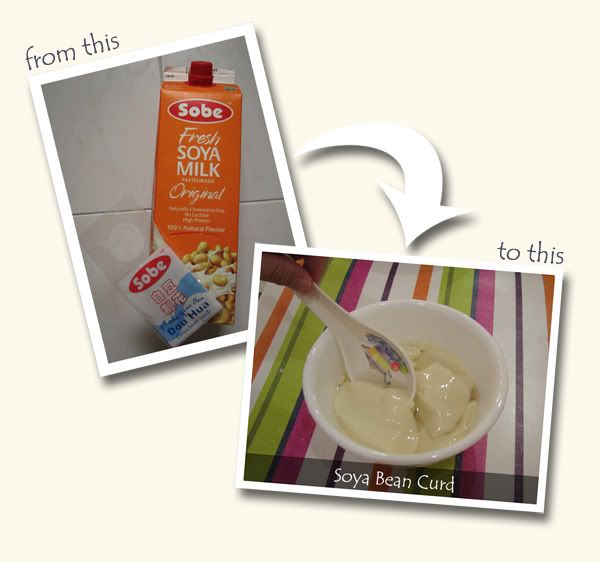 it's easy preasy! Just buy the Sobe Soya Milk.. follow the instructions and hey! soya bean curd!!.. all u hv to do is to make the syrup water.. i like mine with smashed ginger and gula melaka boil together.. BUT, dun hv gula melaka.. and EM dun like ginger.. so hv to make do with syrup only..
(2006-08-09 16:15:04 SGT)
[
chomp-chomp
]
Permalink
Comments [1]

---
Most popular blog postings in Biow's world:
Featured articles in Biow's world:
---