On this day, Ken attended the Fortune Baby Prayer Session held by SSA. "Fortune Baby" is a term in Soka Gakkai that refers to a person who is born into Nichiren Daishonin Buddhism.
Here are some pics taken of the ceremony.. This mommy is heavily pregnant and having little brain cell left, she forgot to bring the digital camera for such an important event! So, we gotta make do with EM's hp. I would say, not too bad ah the quality!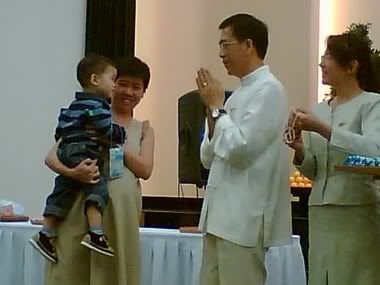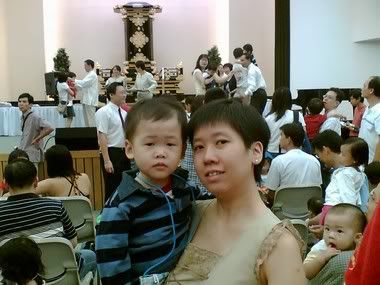 and these are what was presented.. The pouch and juzu beads are hand-made by the Woman Division of SSA.. those beads are specially chosen.. these women are really praiseworthy to put in so much effort.. seems that there are 380 fortune babies on that day!! imagine.. having to sew so many pouches and making so many juzu-beads!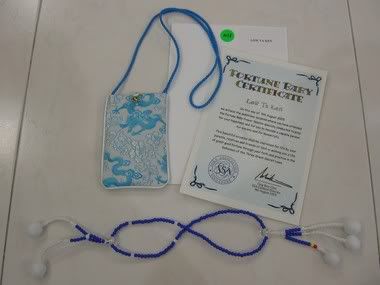 A closer look of the cert..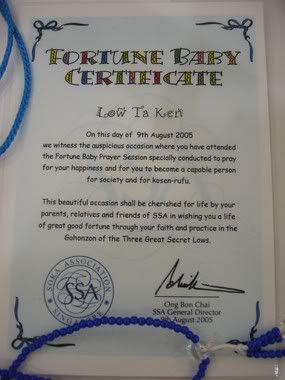 Let's hope that ken will have much happiness in life and will grow to become someone who contributes positively to society. Mommy love you!
(2005-08-09 23:58:28 SGT)
[
value creation (soka)
]
Permalink
Comments [3]

---
Most popular blog postings in Biow's world:
Featured articles in Biow's world:
---