I brought the kids to Jurong Bird Park during the June school holidays..
I helped Wenn "journal-ed" the below..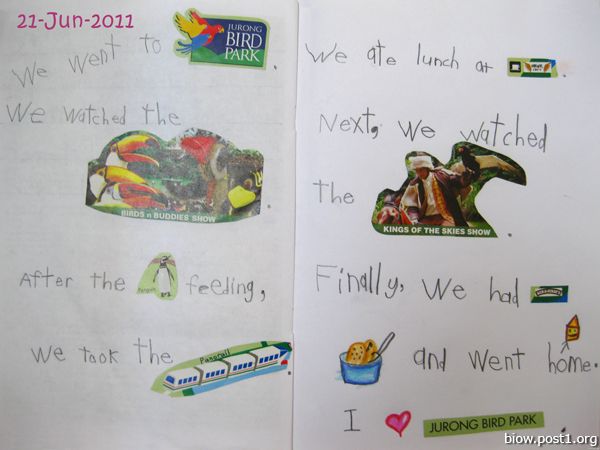 Us at the entrance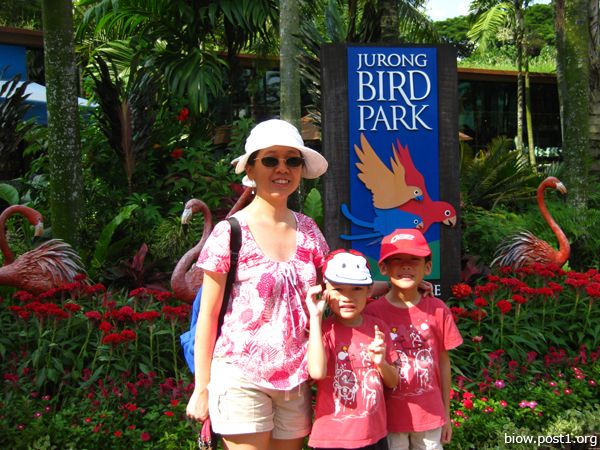 Penguins in the outdoors..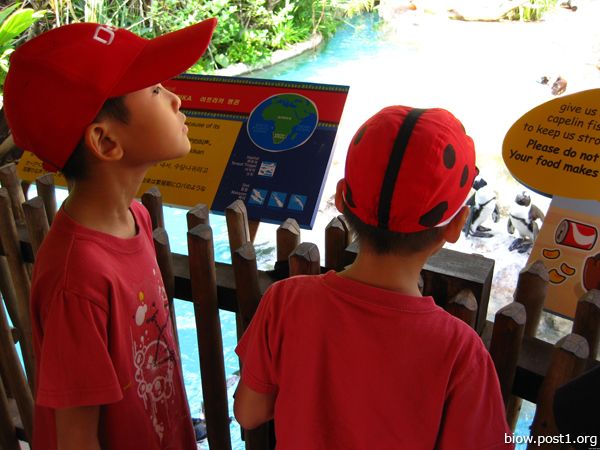 Penguins indoor..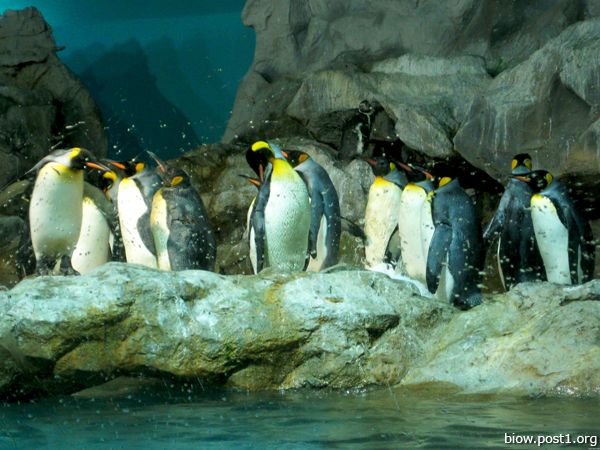 The kids and I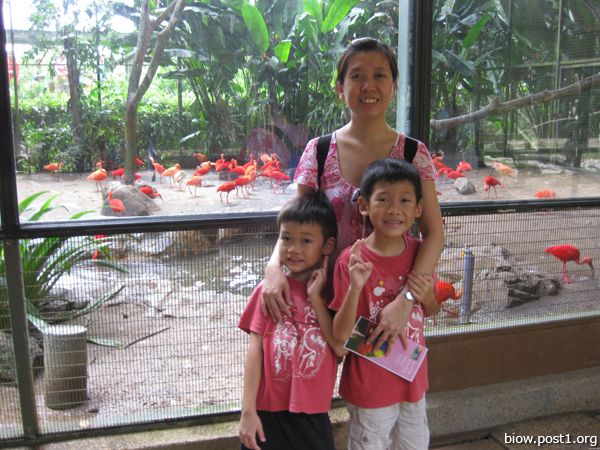 Dino Ken.. how apt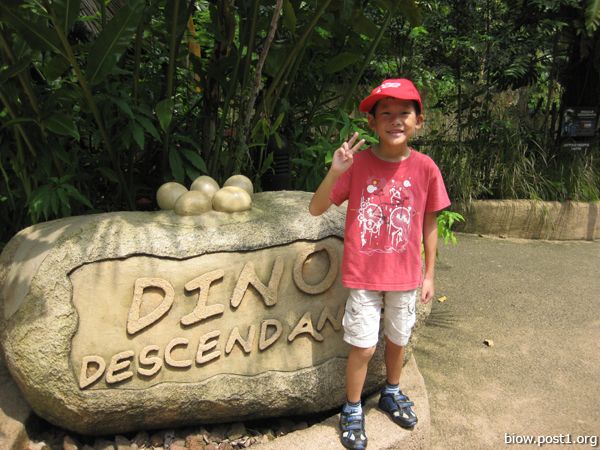 silly faces..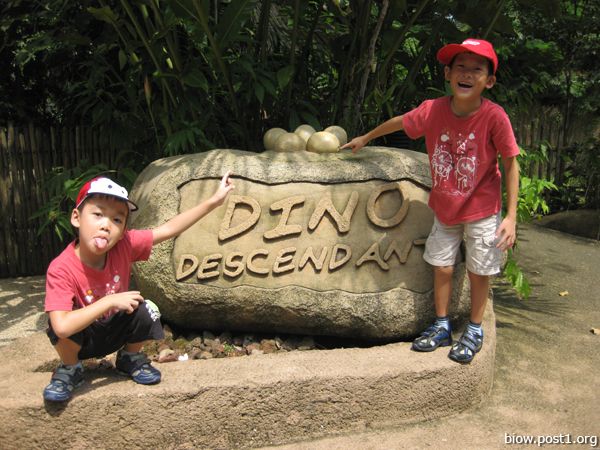 like indiana jones..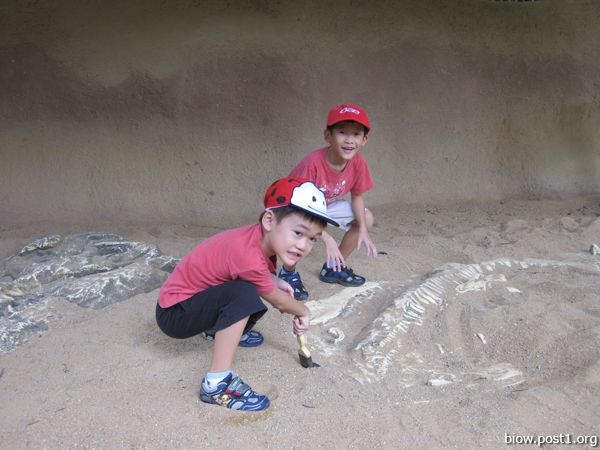 searching for artifacts..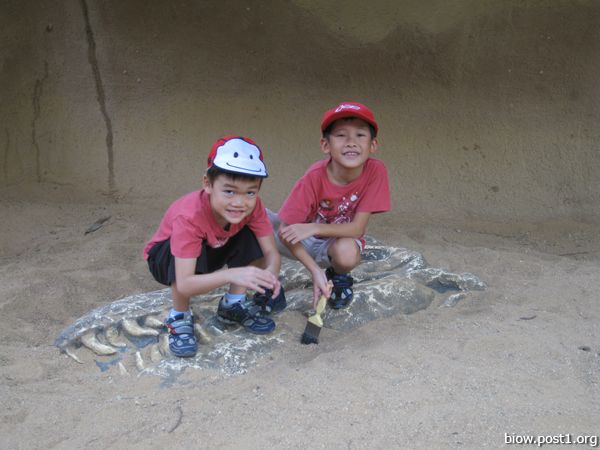 my koala bear.. wenn is such a huggy person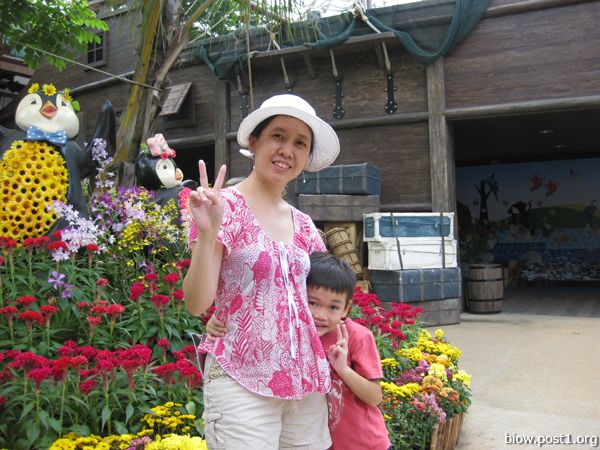 tallest man-made waterfall..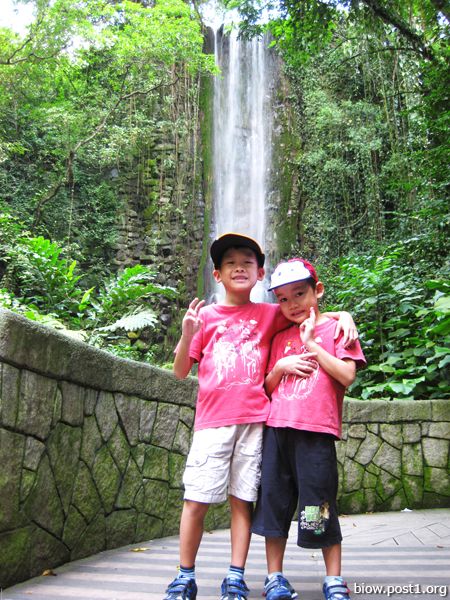 the kids and I again..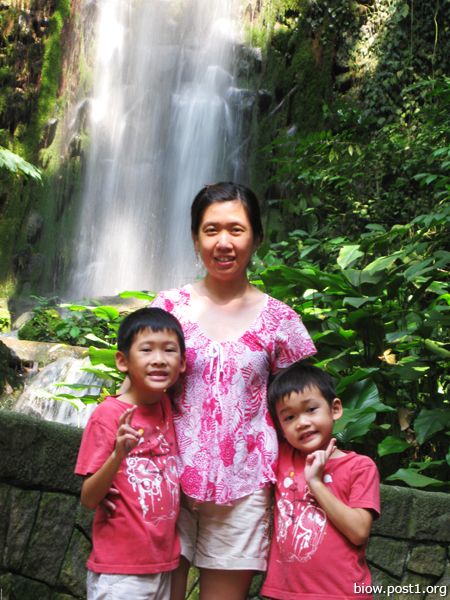 how is it like to live in a cage?..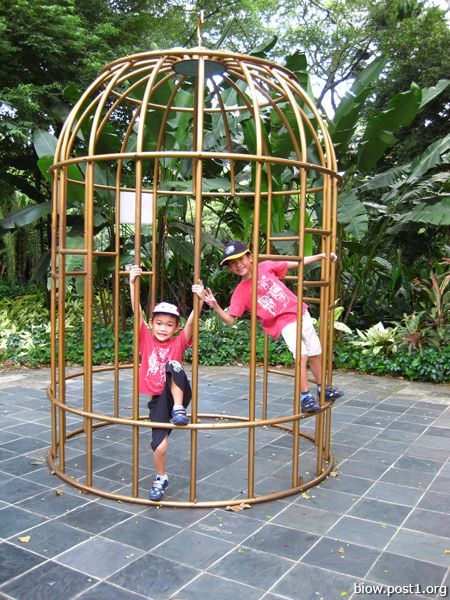 See also:

(2011-06-21 21:35:49 SGT)
[
road less travelled
]
Permalink
Comments [2]

outings
singapore
Self-Drive from Singapore to Cherating Beach in Pahang Malaysia for Fireflies and Turtle Watching
chinese words traced and colouring by Wenn..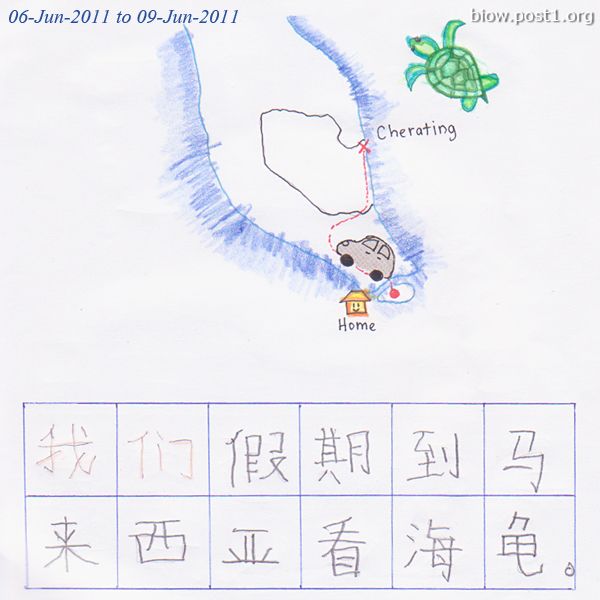 We went on a self-drive trip from Singapore to Cherating Beach in Pahang Malaysia from 06-Jun-2011 (Mon) to 08-Jun-2011 (Wed). We drove using the route below:
1. Singapore to Woodlands Checkpoint
2. North South Highway (E2) from JB to Yong Peng (exit)
3. Segamat to Kuantan
4. Kuantan to Cherating

Thank goodness for Nokia Ovi Maps that has GPS without going online.. so no data roaming charges.. the road was 2-way.. quite dangerous to overtake.. EM and I took turn to drive..
Day 1
Arrived in Eastern Pavilion Boutique Resort & Spa Cherating.. Swam in our private pool and then the hotel's big pool.. went for dinner at Duyong Restaurant.. all was well until the food was served.. Once served, the swarm of flies attempted to attack the food.. we had to furiously fend our food.. ken was so frustrated.. thank goodness none of us laosai.. really BIG flies.. scary..
Went to Hafiz - Cherating River Activities for Fireflies River Cruise.. He started off with explanations - on fireflies life cycle, on his passion for fireflies, etc.. then we sat on the motorboat to the river lining with mangrove trees.. Mr Hafiz flicked his torch lights and the tree lit up.. and he even attracted the fireflies to us on the boat..
Mr Hafiz also organised Turtle Watching trip.. there were turtles sighted.. and we went to the beach.. the beach was in Trengganu, near the border.. we had to walked about 10min across the beach and climbed some rocks.. then we saw the man collecting the newly laid eggs to be hatched at the Sanctuary.. we got to touch and feel the eggs.. really like the size of ping pong balls.. then we saw the mommy turtle dig and cover a "decoy" nest.. seems that after closing up her real nest, she will move away and starts to dig and cover a decoy nest.. ken and wenn managed to touch, feel the turtle shell, flippers, head.. then the mommy turtle slowly return to the sea.. Next, Ken and Wenn were given a baby turtle each to release to the sea.. they talked, sayang'ed and then released them..
Day 2
In the morning, went to Limbon Art to do some batik t-shirt.. I outlined a design I wanted with wax using a tool called canting.. then the kids helped me painted.. Had to collect my shirt 6 hours later..
We called for room service for sandwiches for tea break.. and then spent the evening at the beach.. no pictures as camera and sand don't mix :)
Evening, we went to Kemaman town for dinner.. you won't believe what he had.. A&W!!.. The men in my life can't take flies any more.. and need an air cond place for food.. :)
Day 3
After breakfast, we packed up.. then we went to Kuantan to visit EM's aunt.. after lunch we drove back to JB.. visited my sis for dinner and arrived home spent.. now EM and I need another holiday just for the two of us to recover.. it was a fun trip though tiring..
Cost of trip: SGD1.1k.. all in
(2011-06-06 00:09:15 SGT)
[
road less travelled
]
Permalink
Comments [3]

travel
photos of Singapore Airshow 2010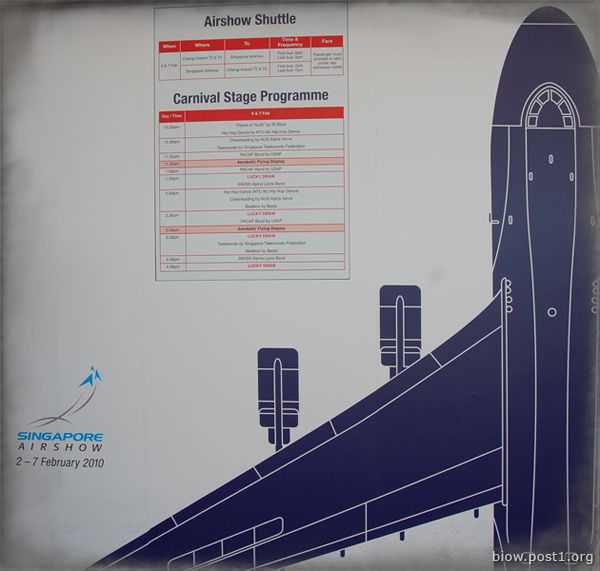 It's so rare that EM will brave the crowds and the heat for this..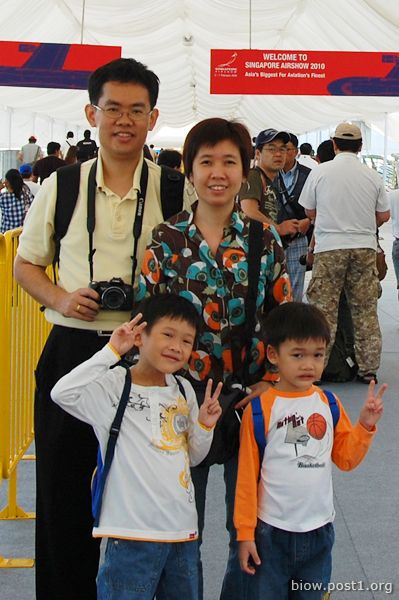 the soaring..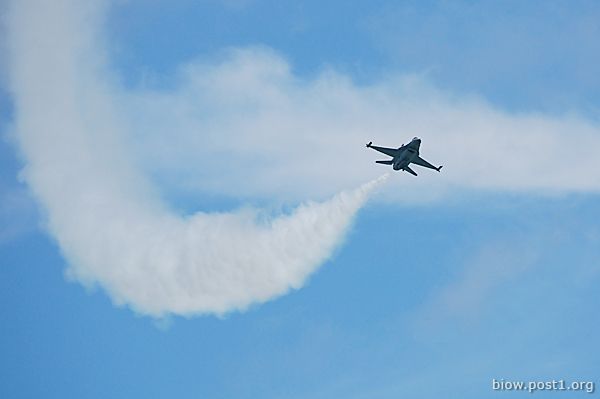 the waiting..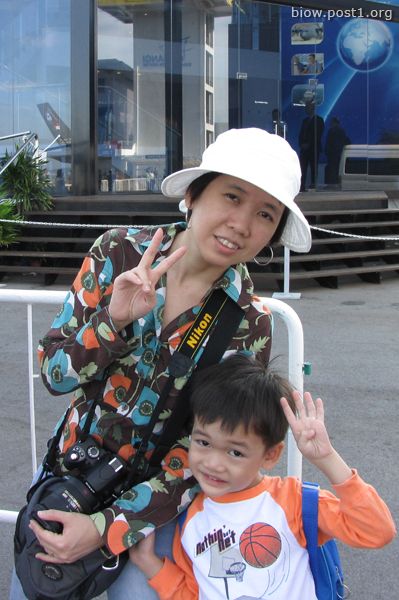 the crowd..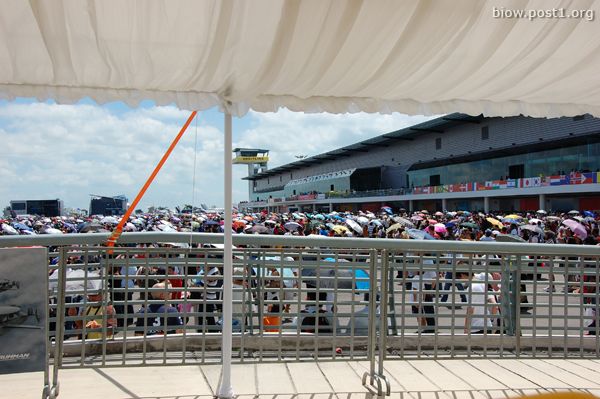 the end..
More photos can be seen in my Biow's Gallery-Singapore Airshow 2010
See also:
1. Singapore Airshow 2010 photos and video gallery - by lowem
2. Asian Aerospace 2006 - the last I went with Ken..

(2010-02-06 21:18:52 SGT)
[
road less travelled
]
Permalink
Comments [1]

family
singapore
Kopitiam Square opens today in Sengkang
and so, the new Sengkang wet market and food centre at Sengkang Central is opening today.. it's called Kopitiam Square..

How can you get there? See below: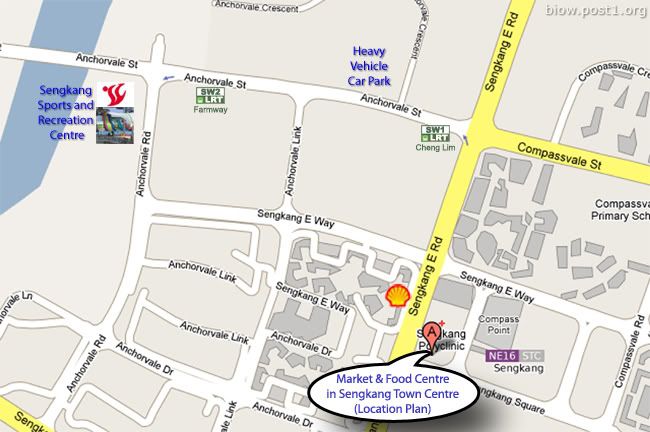 of course, EM must go visit.. how can don't go, right?

right after parking our car..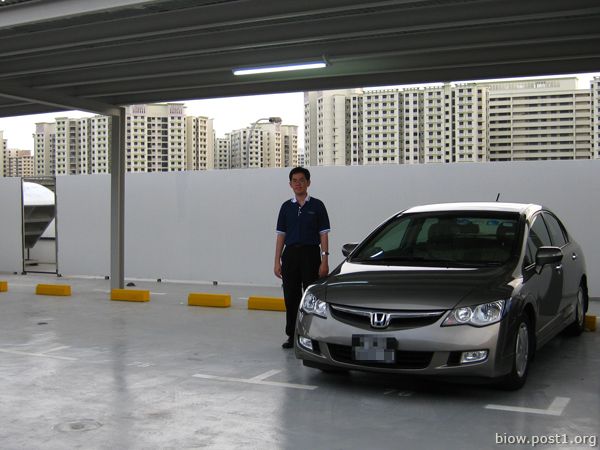 roof top view..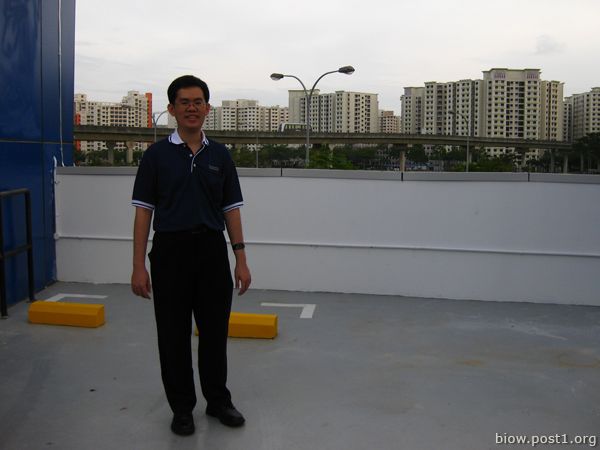 roof top view of Sengkang town..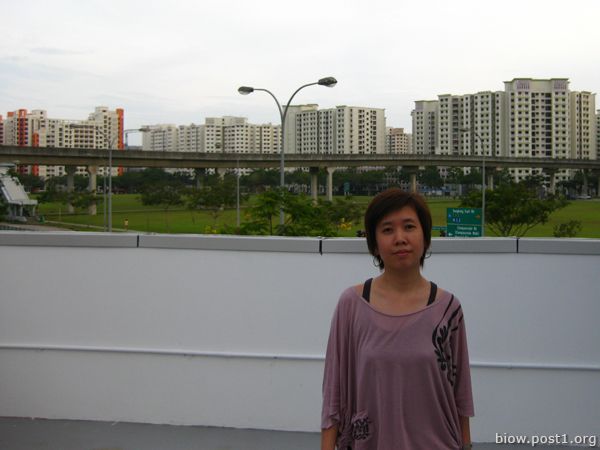 view of Sengkang Kopitiam Square from the overhead bridge..
the carpark is at the roof..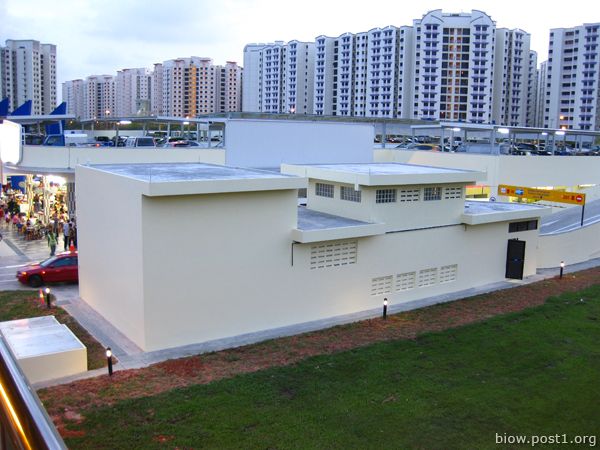 bustling with people..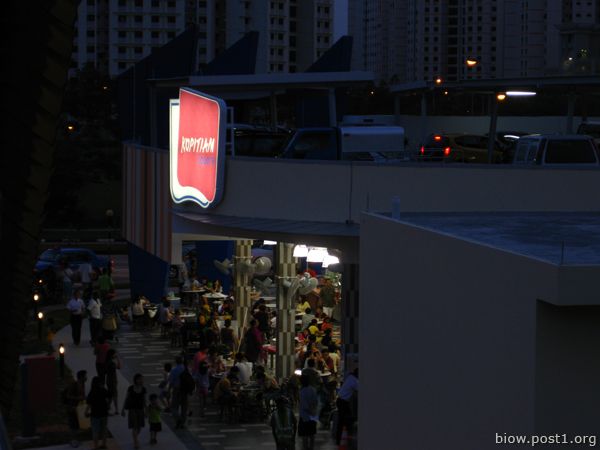 view of Kopitiam Square..
and lastly, my favorite hangout..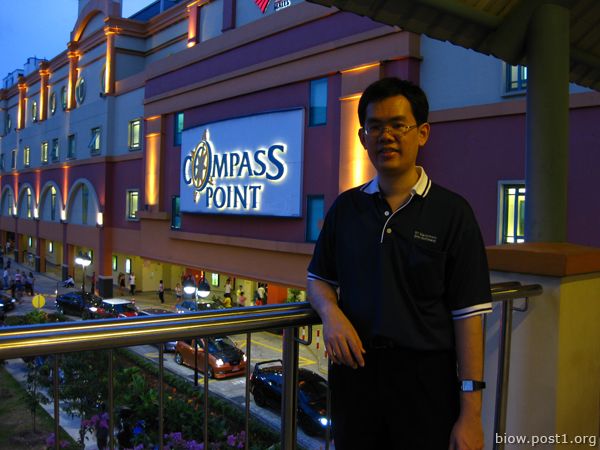 See also:
1. New Sengkang wet market and food centre at Sengkang Central
2. Sengkang Swimming Complex or Sengkang Sports and Recreation Centre

(2009-12-23 10:24:09 SGT)
[
road less travelled
]
Permalink
Comments [1]

Review: how to go from one place to another in Singapore, how much is the estimated taxi fare?
If you are looking to go from point A to point B in Singapore, and wonder how, be it by bus, MRT, taxi or car.. yes, yes, we can have GPS at our finger tips.. but, what if we want to claim from our company and we forgot to take note of the distance traveled? Or, perhaps someone wants to meet you at your place and you can't give the directions?.. fret no more.. i will let you know how..
Today, i would like to recommend and review this awesome website


so what is so nice of this www.gothere.sg website? It offers:

by bus only directions - includes total fare and total time, including walking time and number of bus stops to your destination..
by train + bus directions, combination of directions via MRT AND bus - includes total fare and total time, number of bus stops to your destination..
by Taxi - provide the total time of the journey, and an approximate fare based on time and location with breakdown of surcharges (flagdown fare, metered fare, booking fee)
by driving - provides distance (so that we can use it for our transport claims, if any)
and if u search in the middle of the nite, it will let you know that there are no more bus services and advise you to take a cab instead..
also it's very easy to use.. not intimidating.. few links to click.. and really idiot proof.. try it and lemme know your comments.. btw, i'm not in any way related to the founders.. i just kaypo and must share good lubangs.. heh..
See also:
1. Singapore primary schools 1 km to 2 km distance maps for Primary 1 registration

(2009-08-24 13:46:59 SGT)
[
road less travelled
]
Permalink
Comments [1]

word_of_mouth
Daiso opened new branch in Rivervale Mall, Sengkang
Taa daa.. Daiso opened its 5th branch in Sengkang.. guess who is truly happy?.. yours truly of course.. EM and I came to visit after work.. hiak hiak..
(2009-08-20 11:14:21 SGT)
[
road less travelled
]
Permalink
Comments [5]

---
Most popular blog postings in Biow's world:
Featured articles in Biow's world:
---